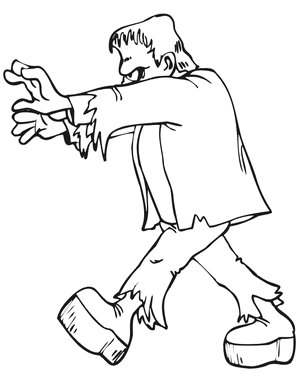 Welcome to the Frankenstein Wiki
Edit
This wiki is about everything relating to Mary Shelley's Frankenstein.
About Frankenstein
Edit
Frankenstein is a science fiction series, which was created by Mary Shelley with her novel, Frankenstein; or, the Modern Prometheus. The novel is now considered one of the earliest works of science fiction ever written, a genre which at the time (arguably) did not exist.
The novel dealt with a scientist, Doctor Victor Frankenstein, who endeavors to create a human being out of pieces of dead people taken from a graveyard. He successfully creates a living monster, reanimated through electricity, who is then not accepted by society.
That novel has spawned countless movie adaptations, comic book adaptations, novel sequels, and more. Most famously, it spawned a film series by Universal Pictures, whose first film was Frankenstein. That film series was so successful that it influenced future portrayals of the characters, such as Mel Brooks' spoof film, Young Frankenstein, which itself was so successful that it has now been remade as a Broadway musical of the same name.
Most recently, Dean Koontz wrote a series of modern Frankenstein novels, collectively known as the Dean Koontz's Frankenstein series, which started with Prodigal Son. Adult Swim, part of Cartoon Network, has an animated series which is another modern take on the concept, Mary Shelly's Frankenhole. Hollywood has recently created new movies based on Frankenstein as well.
Finally, this wiki was created by the creators of the series Frankenstein By Night, and will also cover material from that series.
TV Series
Edit
Ad blocker interference detected!
Wikia is a free-to-use site that makes money from advertising. We have a modified experience for viewers using ad blockers

Wikia is not accessible if you've made further modifications. Remove the custom ad blocker rule(s) and the page will load as expected.